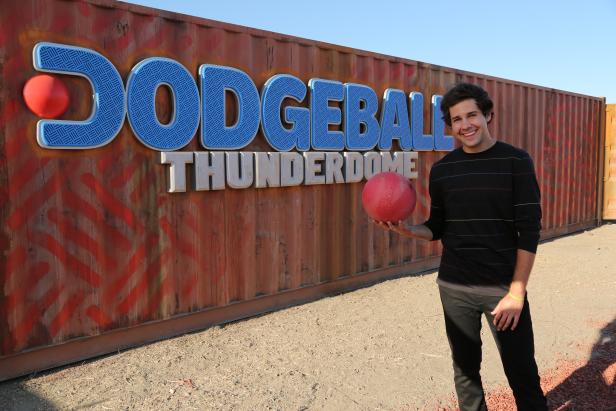 Entertainment Tonight has the first look at Discovery's next hit competition series, Dodgeball Thunderdome, and it looks nuts! Host David Dobrik gives us our first peek at the intense obstacle course, the over-the-top challenges and the cut-throat competitors from all walks of life! Balls will fly and people will dive when everyone's favorite playground game is taken to the extreme!
"It's a new show where punishingly difficult obstacle courses meet classic dodgeball," Dobrik tells us. "If you get hit by three balls, you're out! If you don't make it through the course, you're out! But if you have enough skill and a little bit of luck and you make it to the final battle at the Thunderdome, you could win a serious cash prize!"
Check out the first look teaser and tune in for the series premiere, Wednesday Aug. 19 at 9 p.m. ET/PT on Discovery!